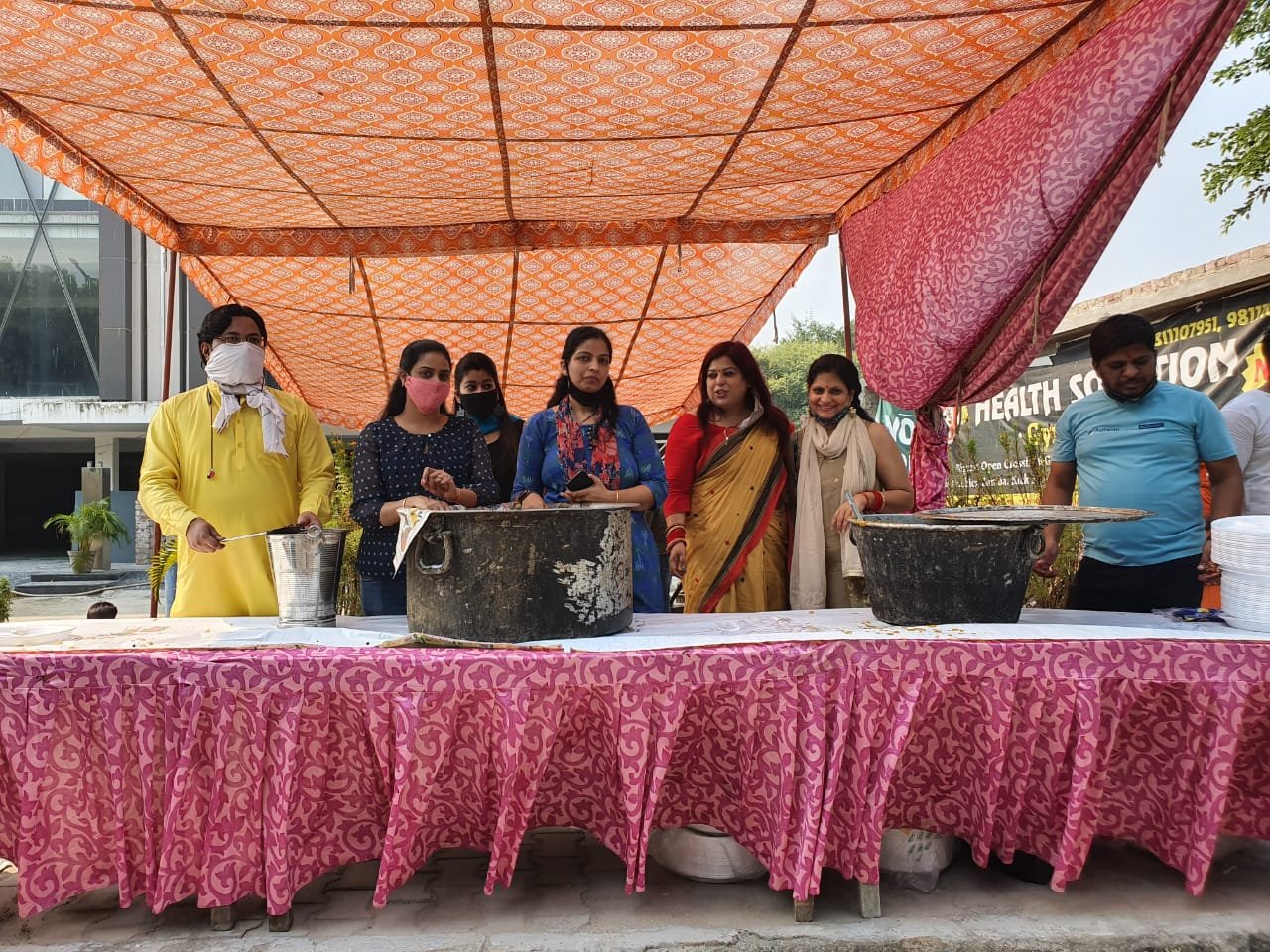 From grassroots nutrition education to impactful collaborations, our NGO, under Sandhya Singh's guidance, stands as a testament to the power of collective action in the face of health challenges.
Sandhya Singh, a dynamic leader with a passion for social change, took the helm of this NGO with a vision to address the critical issues surrounding food security and public health in Dwarka, Delhi. Her journey in this field has been marked by a dedication to uplifting the most vulnerable populations, ensuring access to nutritious food, and promoting holistic well-being among the marginalised individuals in and around Dwarka.
Sandhya Singh has not only championed the cause of nutrition and wellness but has also spearheaded initiatives that have left a lasting mark on the communities she serves. Her compassionate heart has made a difference in many lives, from young women to senior citizens.
Under Sandhya's leadership, our NGO has embarked on a series of groundbreaking initiatives aimed at tackling the root causes of malnutrition and promoting a culture of health consciousness. From community-based nutrition education programmes to food donation drives in Dwarka, our NGO is strategically addressing the multifaceted challenges that communities face due to hunger.
The impact of Sandhya Singh's social initiatives can be witnessed in the transformed lives of the communities we serve. Through innovative programmes that prioritise education, women's empowerment, and child safety in Dwarka, the NGO has not only improved health outcomes but has also fostered a sense of community resilience.
Collaborations and Partnerships
Recognising the complexity of the issues at hand, Sandhya Singh has actively sought collaborations with like-minded organisations, government agencies, and corporate partners in Delhi. These strategic alliances have not only expanded the reach of our NGO but have also strengthened the collective effort to address food and health challenges on a larger scale.
3. Preventing Child Abuse and Exploitation: NGOs that focus on children's safety work to prevent child abuse, child labour, human trafficking, and other forms of exploitation. By supporting these organisations, you contribute to efforts to eradicate these issues and ensure that children are not subjected to such heinous crimes.
Conclusion
Sandhya Singh's role at the helm of our NGO exemplifies the transformative power of dedicated leadership in the realm of food and health NGOs in Dwarka. Her commitment to making a meaningful difference in the lives of those in need serves as an inspiration for others in the sector. As our NGO continues to make strides under her guidance, the impact on communities and broader society is sure to resonate for years to come.
If you wish to contribute to our fight against hunger and malnutrition in Delhi, donate today!