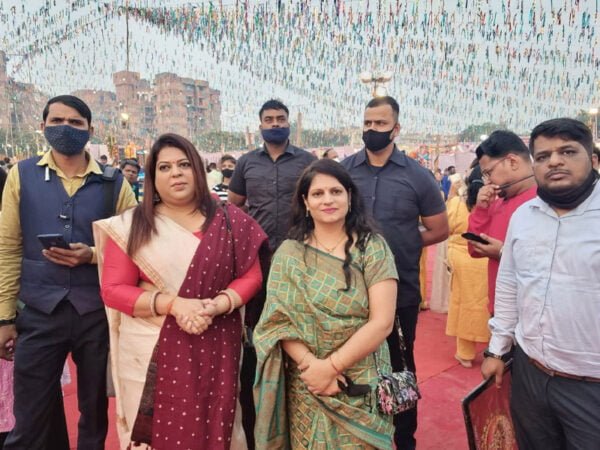 Women's safety is a major concern in India, and the national capital region is no exception. Dwarka, a bustling suburb in Delhi, has seen its fair share of women's safety issues. One of the biggest challenges facing women in Dwarka is the lack of adequate safety measures.
Fortunately, Sandhya Singh, a Delhi-based social activist and resident of Dwarka, has taken it upon herself to address these issues and provide solutions.
Women are often subjected to harassment, assault, and other forms of violence. Sandhya Singh has been actively advocating for the implementation of better safety measures, including spreading awareness about the importance of education and empowering marginalised women in Dwarka with free vocational training.
Sandhya Singh is a name that has become synonymous with women's safety in Dwarka. She has been working tirelessly to make Dwarka a safer place for women.
In addition to advocating for better safety measures for women in Delhi, Sandhya Singh has also been working to empower women through self-defence training camps in Dwarka. She firmly believes that the best way to protect oneself is to be prepared. To this end, she has organised several self-defence training camps for women in Dwarka. These camps teach women the basics of self-defence, including techniques to protect themselves from physical as well as mental assault.
Women's safety is not just an issue in Dwarka; it is a problem that plagues the entire Delhi/NCR region. However, thanks to the efforts of individuals like Sandhya Singh, there is hope for a safer future. It is essential that more people join her in this movement and work towards making the city a safer place for women.
Way Forward
Sandhya Singh's efforts have made a significant impact in the fight for women's safety in Dwarka. She has not only advocated for better safety measures but has also taken steps to empower women through self-defence training. Her work has inspired others, including many other Delhi-based organisations, to take action and work towards a safer future. It is time for us all to join in this fight and make Delhi/NCR a safe place for women.