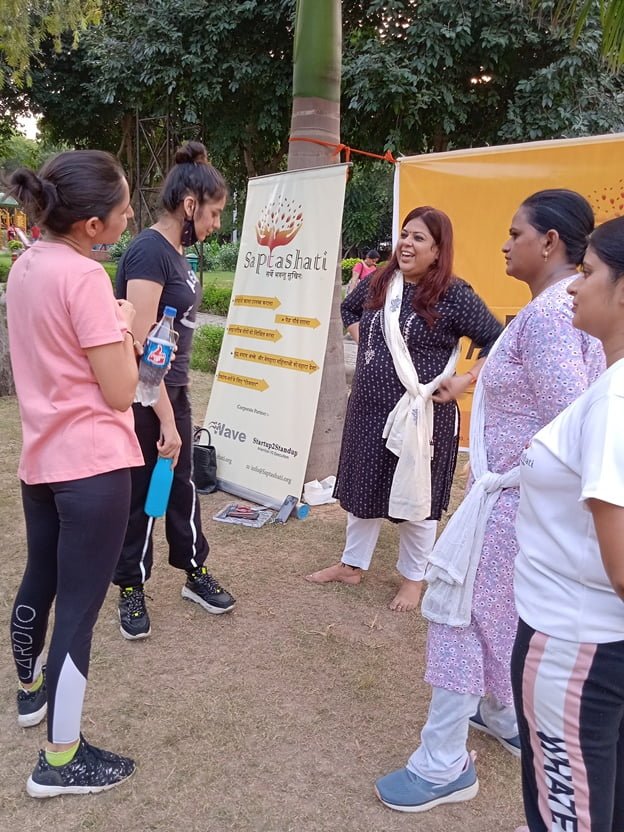 Aiming to infuse positivity in communities where social evils have taken the upper hand, Sandhya Singh strives to transform lives by championing their rights. We have been working towards ensuring the safety of children, adults and the elderly in Delhi, with an extensive focus on women's safety, child education, and food health.
Women's Safety: Sandhya Singh-led NGO in Dwarka works towards creating a safe environment for women by addressing the issues like sexual assault, eve teasing, trafficking, and domestic violence prevalent in our society.
Food Health in Delhi: Healthy living is important for everyone, especially kids! We aim to provide affordable, healthy food options to all people in Delhi; so that they can live the best lives possible!
Free Education: We provide free education to children from underprivileged backgrounds so that they can get educated and achieve their dreams. We offer a holistic approach towards education – we teach people not just the ABCs but also help them develop skills essential for day-to-day activities. We give them skills that make them ready to take on the world.
Make an Impact
With each passing day, more women, children and families need our services. Come and help us reach them by sponsoring our programmes. We are one of the leading NGOs in Delhi dedicated to ensuring women and children have safe lives. Join us by donating or spreading the word about us. Together, we can make a difference.