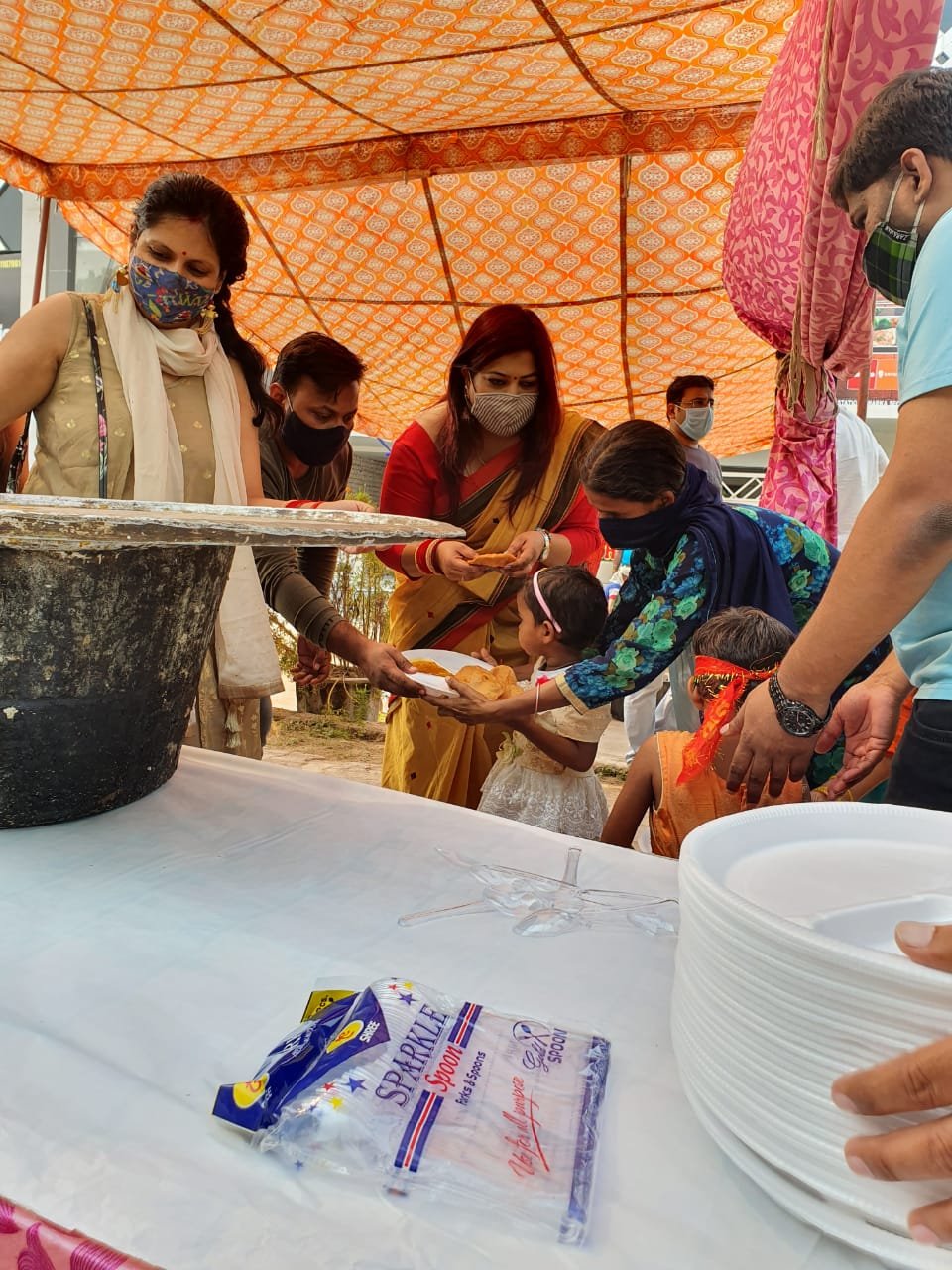 Sandhya Singh, a name synonymous with compassion, empathy, and relentless dedication, is on a mission to address three vital concerns that touch the very core of our society: women's safety, kids safety, and food health.
Delhi, like many other major cities, faces its share of challenges when it comes to safety, particularly for women and children. For too long, these issues have plagued our society, but Sandhya Singh believes in being an agent of change. She knows that change is possible, and it starts with individuals who care deeply.
Guarding The Future of India: Kids Safety NGO in Dwarka
Kids safety in Dwrka, Delhi, is another area where Sandhya Singh's dedication shines brightly. She firmly believes children are the future, and their well-being is our collective responsibility. That's why Sandhya's programmes for kids safety in Delhi include education and awareness on recognising and responding to unsafe situations, as well as setting up safe zones and helplines for immediate support.
Sandhya Singh has been very vocal about kids safety. After all, every child deserves to grow up in an environment where they feel secure and valued.
Empowering Women of All Ages: Women Empowerment NGO in Dwarka
The safety of women is a matter that has been at the forefront of discussions worldwide. Delhi, unfortunately, has had its fair share of numerous heinous incidents that have left us all with a heavy heart. Sandhya Singh's approach to woman safety in Delhi is rooted in empowerment and education. She is working to provide women with the tools they need to protect themselves, to be vigilant, and to stand up against harassment. Her initiatives focus on self-defence training for women, awareness campaigns, and creating safe spaces for women to speak out and seek help (legal as well as psychological).
Food for All: Food Donation in Dwarka
Food health in Delhi is yet another concern that is close to Sandhya Singh. It's not just about filling empty stomachs; it's about ensuring that every meal is a source of nourishment. She believes that food health is a fundamental right, not a privilege. Through various initiatives, she is working to promote clean and safe food practices, raise awareness about nutrition, reduce food waste, and conduct frequent food donation drives in Dwarka for the needy.
You Can Make a Difference!
Sandhya Singh's approach is rooted in empathy and a deep desire to see her beloved city thrive. But she can't do it alone. She needs your support. By contributing, you're joining hands with Sandhya to create a safer, healthier, and more compassionate Delhi.
Here's how you can help:
Donate: Your financial support can help fund the essential programmes and resources needed to bring about positive change.
Volunteer: If you're in Delhi and want to be a part of the change, consider volunteering your time and skills.
Spread the Word: Share Sandhya Singh's mission with your friends, family, and social networks. The more people know, the more lives we can improve.
Join Sandhya Singh in addressing these key concerns, because every small step we take today can lead to a safer, brighter, and healthier tomorrow for Delhi.