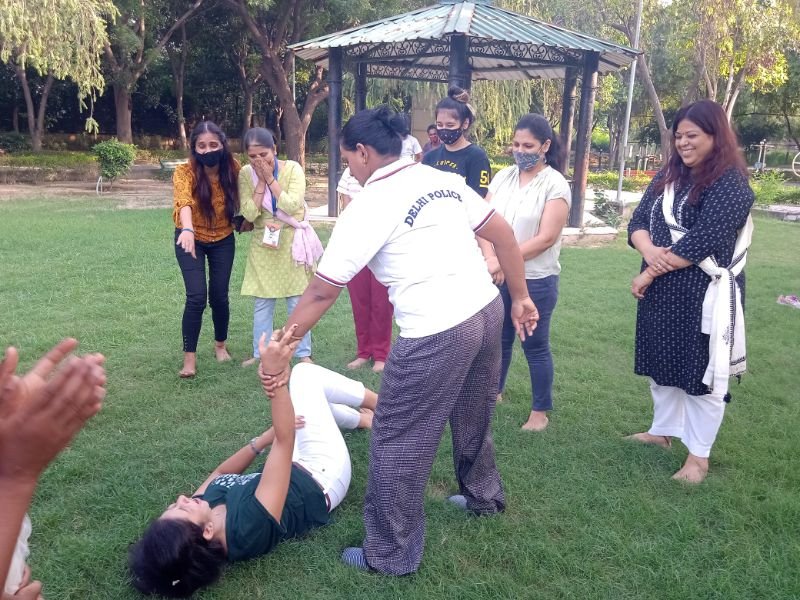 Women Safety || Women Education || Women Empowerment || Women Health
The world is a dangerous place; it's even more so for women. But people like us (who care!) can change that. We believe in a world where every individual has access to resources and opportunities, a world where we are free from violence, hunger and illiteracy. We empower girls and women by providing them with educational and vocational support so that they may break the cycle of poverty.
Join us in our mission to make our society a better, safer, and happier place for everyone!
Our non-profit organisation's founder Sandhya Singh- provides women in the slum of New Delhi's Dwarka district with the resources they need to overcome safety issues. That's why we frequently conduct free self-defence classes for women of all ages, spread awareness about women's rights, talk about body positivity, educate marginalised women about female anatomy and teach them basic health and hygiene routines. We also hold workshops for women on various topics such as financial literacy, building business skills, teaching vocational skills for free, etc., to empower them economically. With a focus on education, health, and livelihood, our NGO aims to uplift the lives of women and children in underprivileged areas of Dwarka, Delhi.
There are many ways you can help us. We accept donations, both large and small, as well as offer volunteer opportunities. Join our fight towards making this world a better place!