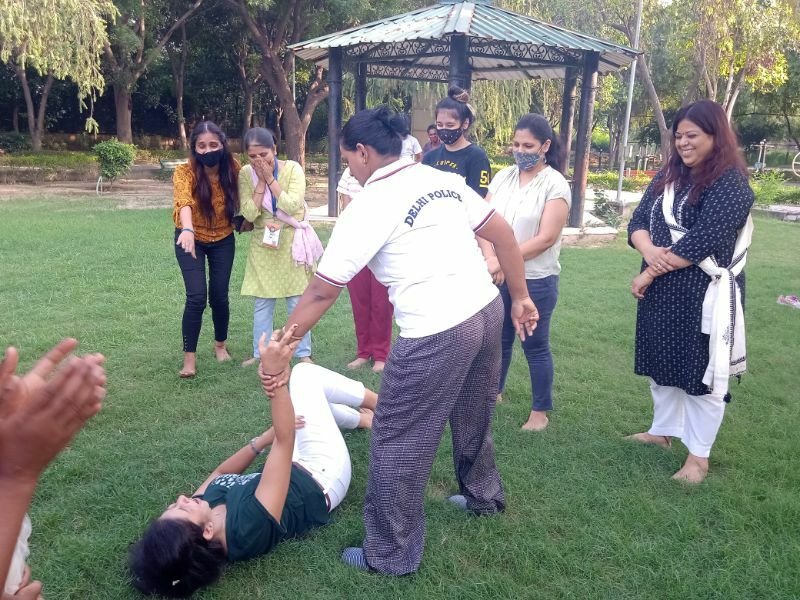 As a woman, it's alarming to think that our safety can be compromised in a matter of seconds. Dwarka, a bustling neighbourhood in Delhi, is no exception. Unfortunately, the safety of women in Dwarka has been a concerning issue, and it's time we address it.
The issue of women's safety in Delhi is a complex one, but it's vital that we prioritise it. According to a report by the National Crime Records Bureau (NCRB), Delhi recorded the highest number of crimes against women among all the Indian cities in 2022. The numbers are staggering and frightening.
Similarly, the safety of children and senior citizens in Dwarka is also a matter of great concern. With increasing cases of child abuse and senior citizens being targeted for theft and harassment, it's crucial that we take measures to ensure their safety as well.
Our NGO, under Sandhya Singh's leadership, has launched grassroots initiatives like free self-defence training camps in Dwarka to address such grave concerns. These camps help women and young girls learn techniques to protect themselves from harm. This Sandhya Singh-led foundation, a non-profit organisation in Delhi, offers marginalised and needy women hope to lead a better and more dignified life.
The government has also taken steps to improve women's safety in Delhi. The Delhi Police has set up women's help desks in police stations, launched a mobile app for women's safety, and implemented a dedicated emergency helpline number for women in distress.
Despite these efforts, there is still a long way to go to ensure women's safety in Dwarka, Delhi. We need to continue to work towards creating a safer environment for everyone. By taking steps to protect ourselves and others, we can make a difference.
In conclusion, the safety and security of our community is a shared responsibility. Self-defence training camps in Dwarka can empower individuals to protect themselves and others from harm, but this is just one aspect of a broader strategy to promote safety.
We need to work together as a community, raise awareness about the issue, and demand action from the authorities to prioritize the safety of our citizens. By creating a safer and more secure environment, we can build a better future for ourselves and our loved ones.
Let's take action now and make our community a place where everyone can thrive without fear.