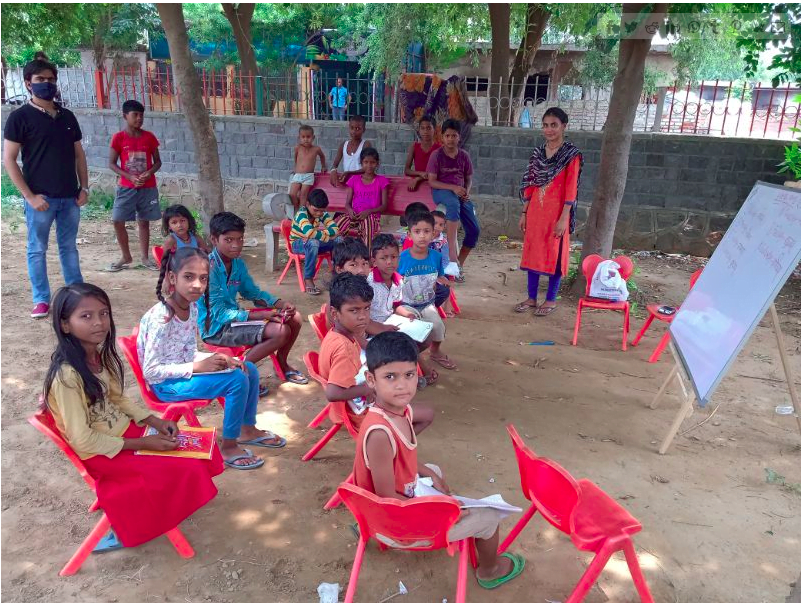 "The best way to find yourself is to lose yourself in the service of others." -Mahatma Gandhi
Sandhya Singh has indeed found herself in the service of others. Her journey as a social activist and entrepreneur is a remarkable one, driven by the belief that efforts to uplift society are always important. Sandhya's work is a reminder that each of us has the power to make a difference, and by following her example, we can contribute to a more compassionate and empathetic world.
In a world where self-interest often takes precedence, individuals like Sandhya Singh shine brightly as beacons of hope and change. Sandhya Singh is not your ordinary philanthropist and entrepreneur; she is a social activist with a heart of gold. Her journey is a testament to the power of empathy and the profound impact one person can have on society.
She has made it her life's mission to heal and hear the voices that often go ignored in our society. At the heart of Sandhya's mission is her Dwarka-based Durga Saptashati NGO. The organization's primary missions are like pillars of strength:
Food for All
She firmly believes that a society's true progress can be measured by how it cares for its most vulnerable members. That's why her commitment to providing food for all, especially to those in need, is a testament to her unwavering dedication to this principle.
Child safety
This is another cornerstone of Sandhya's work. She is acutely aware of the vulnerabilities that children face in today's world, and she has taken it upon herself to protect and nurture them. Sandhya understands that children are the future, and their safety and education are paramount for a better tomorrow.
Education for Kids
She believes that education should not be limited to textbooks and exams but should also include nurturing self-confidence, self-love, compassion, and empathy in young hearts. Her efforts to provide quality education to underprivileged children are commendable.
Women Safety and Empowerment
These causes are particularly close to Sandhya's heart. She strongly believes that when women are safe and empowered, they can transform entire communities. Sandhya works tirelessly to ensure that women have the resources and support they need to thrive in and around Dwarka, Delhi.
Conclusion
Her ability to connect with the struggles of the marginalized and the ignored is what sets her apart as a true social contributor. She recognizes that the struggles of marginalized communities are often overlooked or dismissed by society at large. Instead of turning a blind eye, she leans in, willing to walk in their shoes and understand the challenges they face.
Join Sandhya Singh in Her Mission of Compassion
Your support and donations can make a world of difference in the lives of those who need them the most. Together, we can bring about positive change and create a more compassionate and inclusive society.
No amount is too small, and every contribution is a step toward a brighter future.
So, donate today and be a part of this transformative journey!