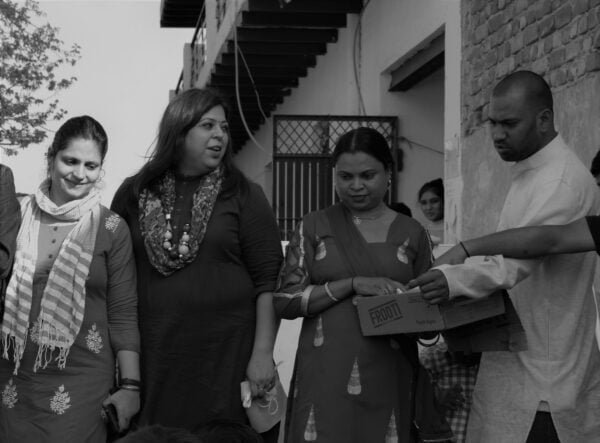 NGOs play a vital role in any modern society. They are needed to make the world a better place for everyone. NGOs are voluntary initiatives of empathetic leaders who wish to help and uplift people around them. One such inspiring leader is- Sandhya Singh.
She is the Financial Director at Purple Wave InfoCom. Pvt Ltd., Delhi, and a women and childs' rights activist. She works day and night to help women and children from marginalised and disadvantaged backgrounds. Sandhya's vision is to transform Delhi into an empowered and self-reliant society. And her tool at disposal for turning her vision into reality is- education!
Sandhya Singh and her team of volunteers have dedicated their lives to children's education in Delhi. She organizes free-daily classes and tuitions for underprivileged kids in Dwarka. Other than that, she also conducts frequent food donation drives, as without proper nutrition, no child can grow- physically or mentally.
Sandhya Singh is also the founder of a revolutionary NGO for women in Delhi– Durga Saptashti. Her voluntary initiative has impacted and touched many socially, economically, widowed, and handicapped women.
She offers the disadvantaged women of Delhi- a safe place to learn empowering skills and lead better lives. Sandhya dreams of a socially equal society for all, where no one is denied basic necessities such as food, nutrition, education, dignity, and safety.