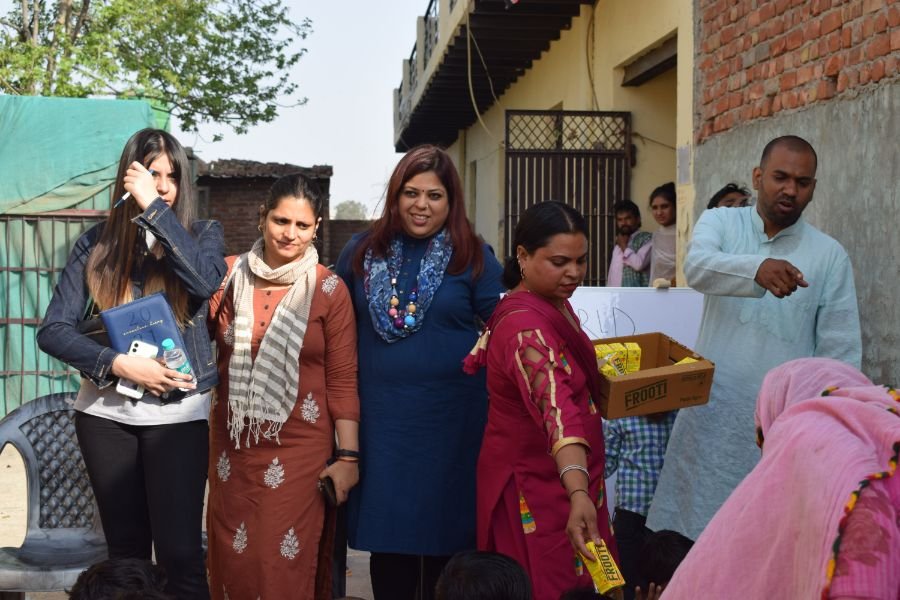 Sandhya Singh is a Delhi-based social philanthropist who is determined to offer the best non-profit organization services in Dwarka, Delhi. She is dedicated to improving the lives of those in need. With her guidance, our NGO arranges food health camps and free "Sewa" services to influence and bring positive change in the community.
Some of our "Sewa" Services include- distributing free covid-aid in Delhi, arranging food donation drives in Dwarka, donating books, clothes, and toys to underprivileged children, conducting free self-defence classes for young girls in Delhi, etc.
Sandhya Singh-led NGO mainly works for– Woman safety, Kids' Safety, and Food Health in Delhi
Sandhya Singh is making a difference with Food Health Camps in Delhi. She regularly conducts food health camps in Dwarka for needy people (underprivileged children, senior citizens with no financial support, handicapped individuals, widowed women with no incomes, etc.). These camps provide access to nutritious meals and offer free medical checkups and educational awareness programs. We are committed to our mission of making a difference in the lives of those we serve.
Our charity also works towards protecting women and children from social evils by providing them with basic needs such as food, clothing, education, and other essential resources. Our leader Sandhya Singh along with our NGO volunteers in Dwarka believe no person should ever have to compromise on their safety, dignity or well-being. We strive to provide free resources and comprehensive support to women and children facing difficult times in Delhi, helping them lead a safe and healthy life. We strive to create a nurturing environment for all women and children in Delhi.
Leading and Reliable NGO Consultancy Services In Delhi- We also help other social workers make an impact!
We offer NGO consultancy services in Dwarka for those seeking guidance on- how they can make a difference in the community. Our knowledgeable staff is here to help you understand your options better so you can make an informed decision about how you can contribute positively towards society and keep your NGO thriving.
If you wish to bring real change, join hands with us today!