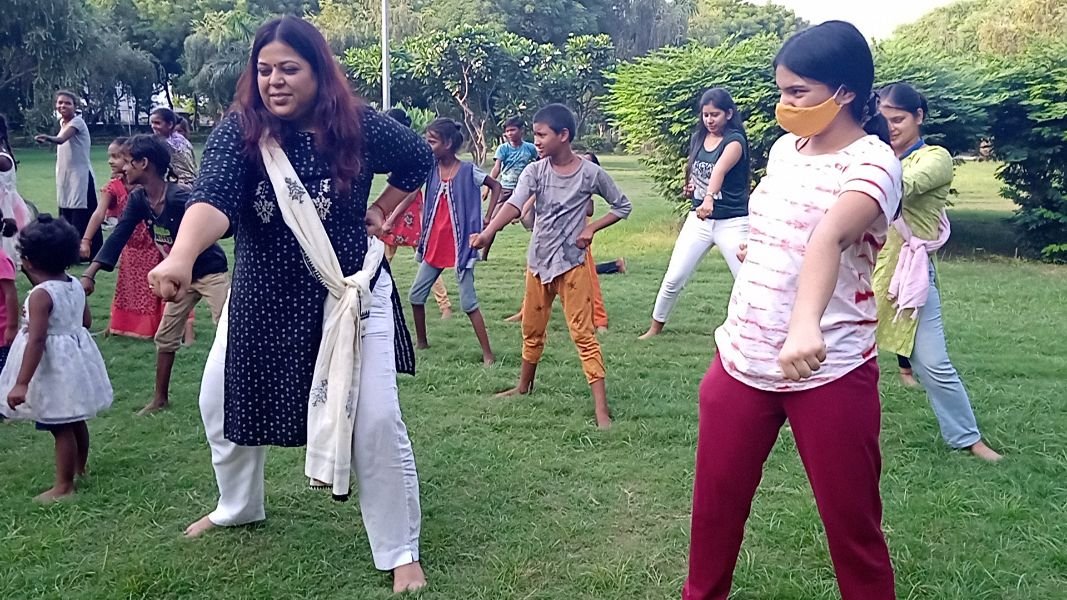 India has the largest population in the world, with around 1.38 billion people. The country is also experiencing an economic boom that has led to a large number of people moving to cities and changing their lifestyles. This rapid urbanisation has resulted in a significant rise in crime rates, especially sexual crimes against children.
Another major reason for the increase in crimes against children is the lack of awareness about child safety among parents, teachers and kids themselves. There is also a lack of public services for underprivileged children who need assistance or protection from abuse or exploitation.
To address these grave child safety issues in Delhi, Sandhya Singh has been fighting day and night. Her Kids safety NGO in Dwarka offers a safe shelter to underprivileged children and offers them quality food and education. She also focuses on enabling these children to protect themselves by teaching them self-defence tactics. Under her leadership, our NGO also conducts safety awareness programmes for parents and young girls to educate them about safety guidelines and basic rights.
At Our NGO's mission in Dwarka, is not just about keeping kids safe from sexual predators and other criminals but also about keeping them safe from harmful substances and practices like drug abuse and smoking. Therefore, we also educate young teens about the deadly results of drug abuse and encourage them to participate in self-improvement programmes.