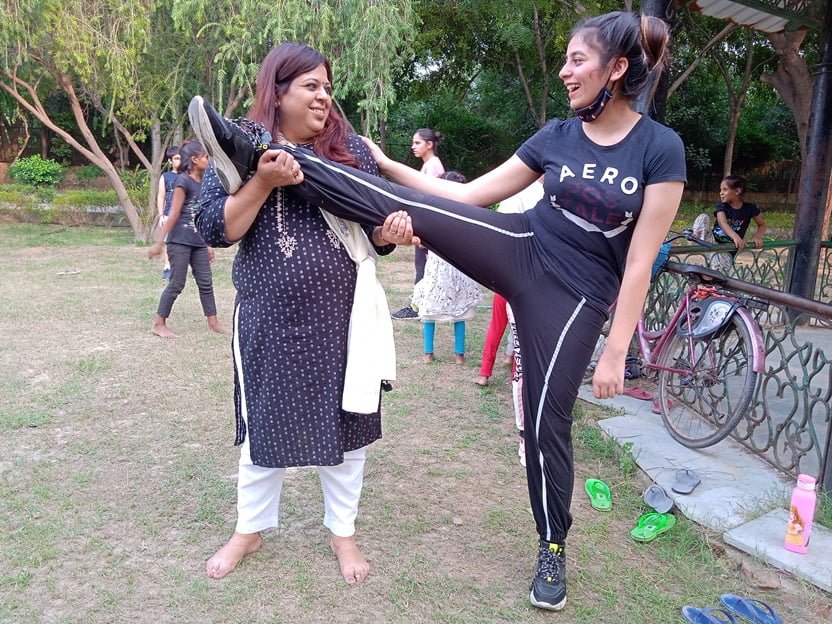 Every child deserves a safe and secure childhood. And education is the key to unlocking their full potential!
The Sandhya Singh-led Kids Safety and Education NGO in Dwarka, Delhi, is an initiative for change that aims to provide a safe and secure environment for the holistic development of underprivileged children. Our NGO operates in the Dwarka region of Delhi and is committed to ensuring the well-being of children in the community.
How are we making a difference in the lives of children in Dwarka? Read on to know:
This kids' safety and education NGO in Dwarka Delhi, was founded by Sandhya Singh, a social worker who has dedicated her life to the welfare of children and women in Delhi. Our NGO provides a range of services, including free education, health and safety awareness programs, and community development initiatives for marginalised children. Our NGO's primary focus is on the safety of children, and we recognise the importance of raising awareness about issues such as child abuse, child labour, child marriage, child hunger, and child trafficking.
Under our founder Sandhya Singh's leadership, our NGO provides free education to underprivileged children. We distribute books, stationery, toys, and craft supplies to hone their skills. In addition to these services, we also conduct regular workshops and seminars to educate parents and children on topics related to child safety and the importance of education in breaking the vicious cycle of poverty.
Conclusion
This Sandhya Singh-led Kids Safety and Education NGO in Dwarka, Delhi, is an excellent example of how social workers can make a positive impact on society. By providing education, health, and safety awareness programs, our NGO is helping to create a better future for children in the community. Our efforts are a testament to the fact that, with the right support, children can thrive in any environment!
Get in touch with us- if you want to support our causes.